PocketBag @ Celebrate Life ! organised by Mediacorp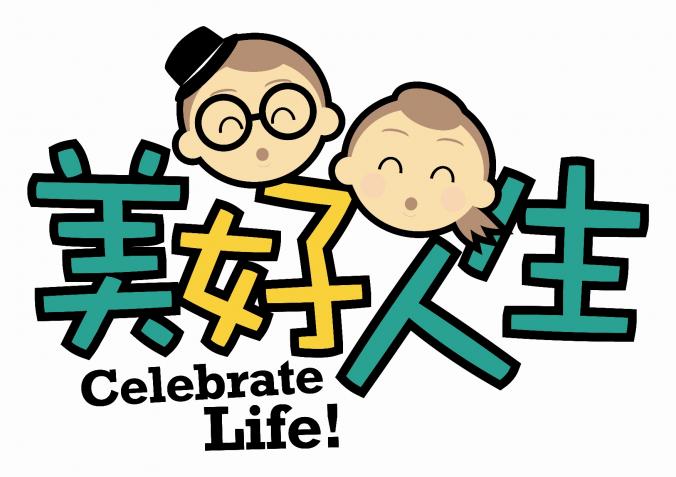 Life begins as we get older – an irony ? Join us here and discover how true this is ! Find out how you can age and live well through enriching your mind, body and soul at the Celebrate Life! event. PocketBag will display various new arrival at special pricings c/w Pockino gifts.
Venue : Singapore ExPO Hall 4A
Date : 7-9DEC2012
Timing : 11am till 9pm daily
Booth : A03
http://singaporeexpo.com.sg/2012/11/15/celebrate-life/
PocketBag @ Wedding Expo + Travel Carnival 2012


PocketBag is pleased to offer its exclusive promotion with you for this upcoming event of journey of love.

Love is a wondrous thing that must be savored with the heart.

This event extravaganza has been meticulously orchestrated to provide the most romantic occasion for true lovers to pledge their life-long commitments like marriage proposals.It is also an enchanting opportunity for married couples who want to rekindle that magical sparkle.

Venue: Singapore ExPO, Hall 5A, Booth: A17

Date: 21-23SEP 2012

Timing: 11am till 9pm

FREE Admission
http://uee.com.sg/
PocketBag is SPH's preferred partner 2011/2012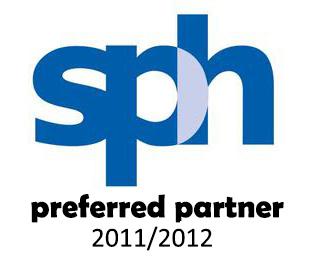 With overwhelming success garnered over the years from the proven sales record and quality customer service, PocketBag is pleased to announce it being SPH's preferred partner for 2011/2012. It's another proven year for 2013 participation.
We have been in close collaborations for a number of high profile events within strategic Singapore venues.
We thank all for the support and will continue to work hard and bring a quality product and experience to you.
PocketBag @ Malaysia Showcase 2012, Suntec

Globalizing 1Malaysia Innovations @ Malaysia Showcase 2012
Will be held in three venues around Southeast Asia and exhibit the cream of the crop in terms of Malaysian ingenuity, placing Malaysian innovators, entrepreneurs and all around corporate entities center stage with the goal of giving them the leg up they deserve to compete with the rest of the world.
If Malaysia already buy Malaysian, the rest of the world should too.
Venue : Suntec Hall 402 (level 4)
Date : 6-8 SEP 2012
Time : 10am till 7pm
www.aicone.com/malaysiashowcase
PocketBag @ Consumer Electronics & Lifestyle Fair ' CELF 2012 '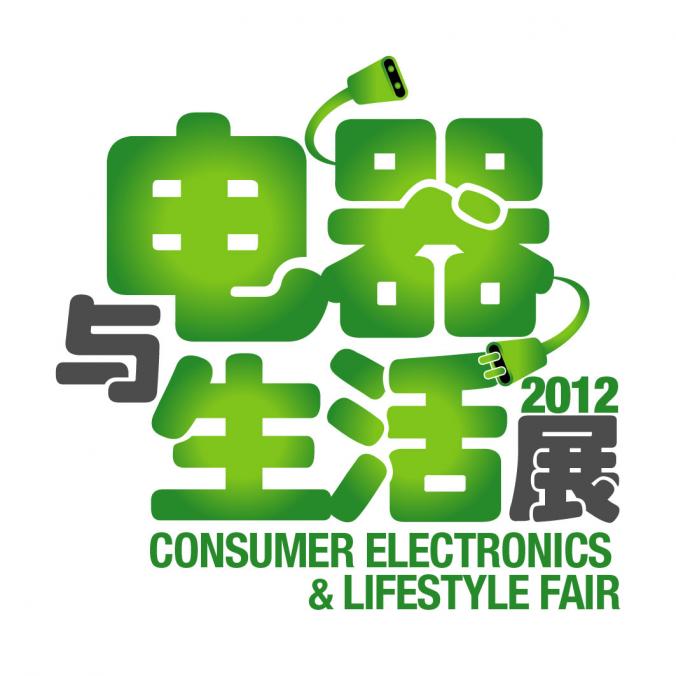 PocketBag successfully collaborated with Sphere Exhibits for the recent CELF 2012 participation.
Great Bargain n Savings are concluded with smiles on all families.
See you guys at the coming ' Food & Electronics Bazaar ' on 13-15JUL2012
Venue: Singapore ExPO Hall 6B
Timing: 11am till 9pm daily
Dates : 25-27MAY2012
Booth : B-34
http://www.sphereexhibits.com.sg/event/21/
PocketBag @ Unifem Buy to Save 2011

UNIFEM 2011 Buy to Save, gathers the best of pre-loved fashion labels BagUP with PocketBag !
Proceeds benefit women and girls who are at-risk from violence, abuse and exploitation.
3rd and 4th December (Saturday and Sunday), 10am to 5pm
Suntec City Convention Centre Level 3, Room 320.
http://unifem-buytosave.com/BTS2011/index.html
PocketBag @ Make It Happen Project 2012

Make It Happen 2012 is a project initiated by a group of NUS Yong Loo Lin School of Medicine year one students to raise funds for the visually impaired children @ Lighthouse School. Their project aims to improve their education by providing them with IT materials n teaching them IT skills that will benefit them in the long run.
In order to Make It Happen for these children, their team will be staging an original production entitled 'The Six Deadly Commandments', from which all proceeds from tickets sales will go towards helping Lighthouse School.
So let's share some joy & lights n Make It Happen !!!
Venue : Alliance Francaise Theatre
Time : 13Jan2012 (7.30 - 9.30pm)
14Jan2012 (4.30 - 6.30pm)
14Jan2012 (7.30 - 9.30pm)
Tickets Sale @ S$15 each
Enquiry @ proj.makeithappen@gmail.com
http://www.projectmakeithappen2012.com/index.html
Pocketbag @ Food & Electronic Fiesta 2011, Suntec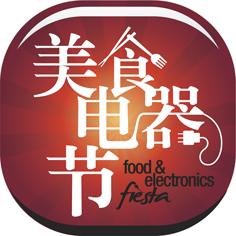 Great promotions n trendy Pocketbag designs Not to be missed !!
a) FREE 'Pockino' Badges to all children visiting the fiesta (Ltd to 500pcs daily)
b) FREE 'Pockino' Slingbag for every S$10 purchases of Pocketbags (Ltd to 100pcs daily)
c) 'Pockino' (S) Carrier @ only 50 cents (U.P S$2-50) Ltd to 200pcs daily with coupon purchases
Venue: Suntec Hall 401 @ Booth B-09
Date : 11-13 NOV 2011
Time : 10am till 9pm daily
http://www.sphereexhibits.com.sg/
PocketBag @ Travel Carnival 2011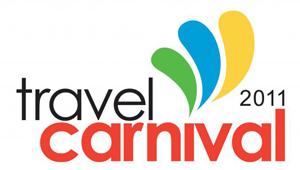 The 1st edition of Masquerade Carnival in Singapore with fun theme park, entertained by media artistes with great discounts & prizes on travel packages. Don't hesitate, visit us n enjoy these exclusive entitlements. See you guys !!
PocketBag will be offering TRIPLE BONUS to all visitors @ Travel Carnival 2011:
a) FREE - Pockino Carrier for any 3 purchases of PocketBag products
b) FREE - Customization for any 3 purchases online valid till 30JUN2011
c) Discount Coupon of Pockino SlingBag @ S$0-80 (U.P S$3) on next visit
Venue : S'pore ExPO Hall 4B @ Booth No: A01
Date : 16-17 APR 2011
Time : 1000 hrs till 2100 hrs daily
http://www.facebook.com/video/video.php?v=10150181659364193&oid=180186385342602&comments
PocketBag @ Fun Bliss at South West

Organised by South West CDC and supported by PocketBag, being one of the nine supporters. Its definitely a fun filled morning not to be missed with activities like BolaBola Guess, Kite making, Carnival, intergenerational Cookie decoration and FREE ice creams !! Special prices with FREE Pockino carrier !!! Great fun !! we hope to see you there.
Date : 13th March 2011
Time : 0800 hrs - 1200 hrs
Venue : Jurong Central Park
http://southwestcdc.org.sg
2011 Festive Promotions from PocketBag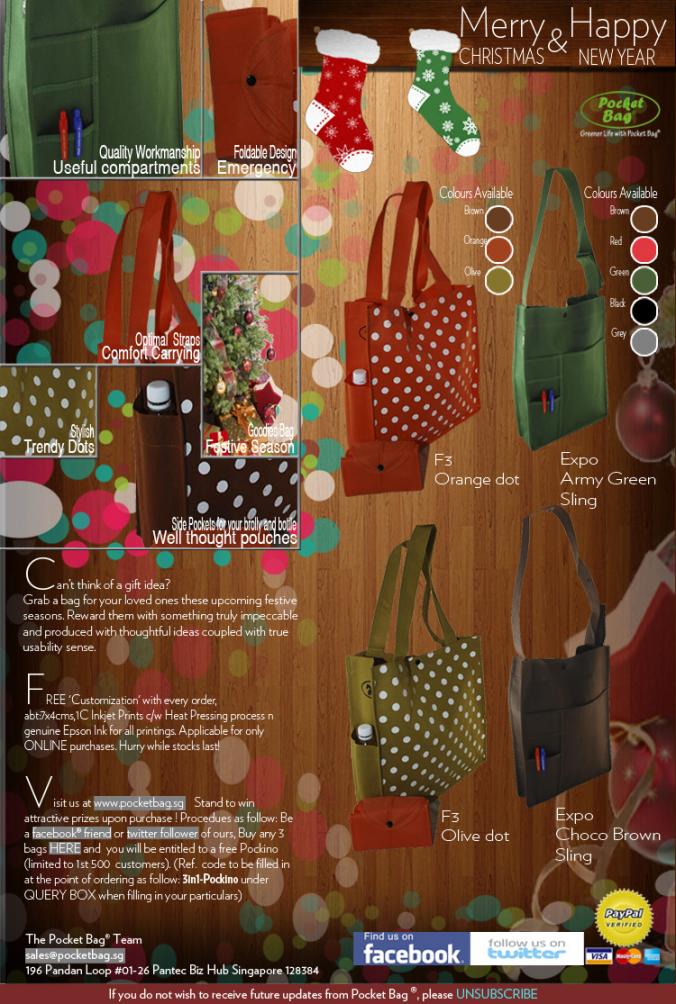 Christmas and New year is round the corner! Reward your loved ones with something truly unique! Its indeed the season of giving. We are now on Facebook and Twitter! Come join us and stand to win attractive Pockinos *conditions apply.
facebook join url : http://www.facebook.com/#!/profile.php?id=100001919548253
twitter join url : http://www.twitter.com/pocketbagsg
PocketBag co-partnering @ Teenage Magazines on BIG DAY OUT!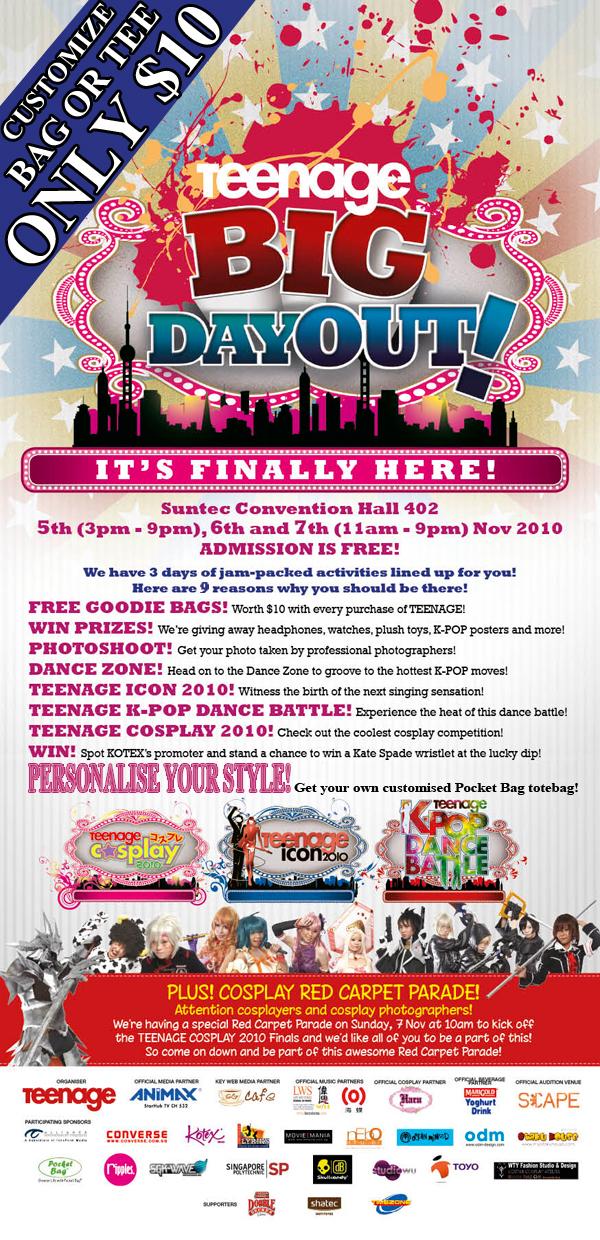 Come on and join PocketBag in this co-partnering with Teenage Magazine. Join us for three days of fun and great prizes to be won. Catch PocketBag in action and you enjoy customising your Totebag n Tees at a nominal fee. See to apprerciate as all stocks are limited !!
Date: 5th to 7th November 2010
Time: 3.00pm to 9.00pm (5th November 2010)
11.00am to 9.00pm (6th to 7th November 2010)
Venue: Booth A03, Hall 402, Suntec Convention Centre
http://www.teenage.com.sg/Teenage.Web/HomePage/Content.aspx?key=home
PocketBag @ EBAA's ' Travel Malaysia 2010 '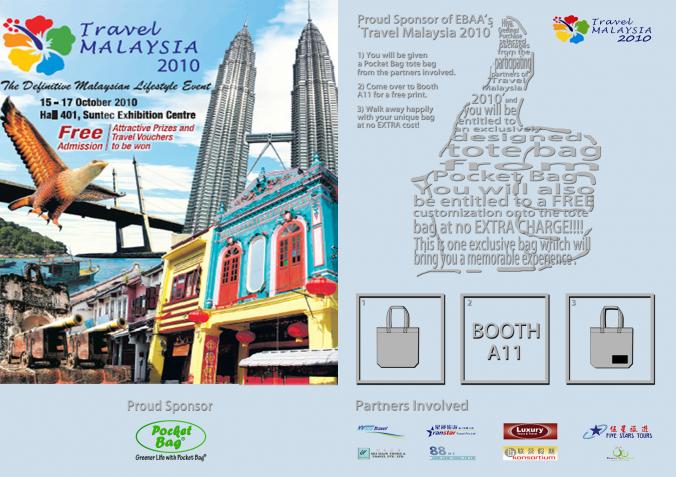 The proud sponsor in collaboration with EBAA's awaits your arrival in 'Travel Malaysia 2010'. Thinking of winding down ? Grab the chance in this spectacular year to visit 'Travel Malaysia 2010'. Do not miss your chance to catch 'PocketBag' in action with other exciting offers & gifts up for grab ! Most importantly, admission is FREE !
Date: 15th to 17th October 2010
Time: 1.30pm to 9.30pm (15th October 2010)
10.00am to 9.30pm (16th to 17th October 2010)
Venue: Booth A11, Hall 401, Suntec Convention Centre
http://www.ebaa.sg/
PocketBag @ The Mega Indian Property Fair, Oct 2010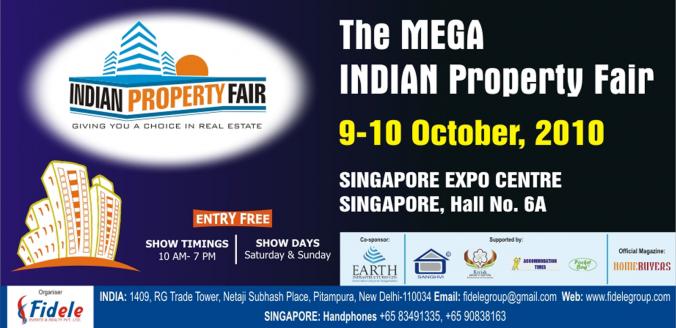 Proud Sponsor of 'The Mega Indian Property Fair' in collaboration with Fidele Events & Realty Pvt Ltd
India property market has witnessed some of the most glorified development projects in the past few years. The very face of Indian property market underwent a change from an amateur developing India industry to a world-class real estate property market. Take a look around and if you have some spare cash lying around, you may want to consider this good investment returns' potential. 'PocketBag' will be bringing in a few of its more saleable designs. Admission is FREE!
Date: 9 to 10 OCTOBER 2010
Time: 11.00am - 7.00pm
Venue: Hall 6A, Singapore Expo Convention and Exhibition Centre
http://www.fidelegroup.com/
PocketBag @ Singapore's 45th Birthday TREAT, 2010 - Pockino Junior Carrier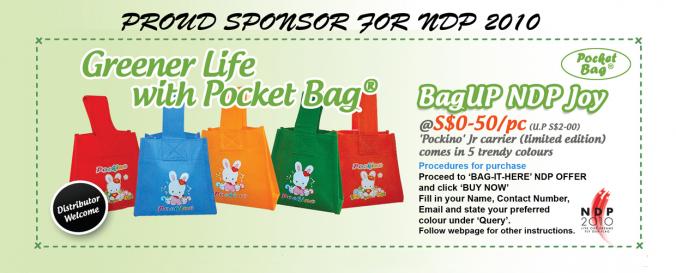 BagUP NDP 2010 Joy Offer - TRENDY POCKINO JUNIOR CARRIER @ S$0-50/pc (U.P S$2-00)
a) OnLINE purchases - min 3 pcs per order subject to Postage, Handling & PayPal charges wef 01AUG2010
b) Cheque purchases - min 3 pcs per order with NDP coupon @ S$2-00/pc inclusive of Postage & Handling charges, cheque payable to: African Resources
c) OnSITE purchases - max 2 pcs per order subject to while stocks lasts, available @ Fu Lu Shou Complex (K2) fm 6AUG10 till 15AUG2010. Only original NDP 2010 are entitled.
BONUS: 1st 300 (5pcs per order) OnLINE & Cheque payment customers will receive additional ONE (1) piece of Pockino Junior Carrier FOC
Note: Pls follow full instructions on webpage. All Offers are subject to NDP coupon T&C, availability n final confirmation. For other query, pls contact us @ tel: 6533-8637 or email to: sales@pocketbag.sg
From Valid Date : 01AUG2010
Till Expiry Date : 09SEP2010
http://www.ndp.org.sg/articles_main.php?article=humanLed&id=show
PocketBag @ SGF 2010 Suntec, Singapore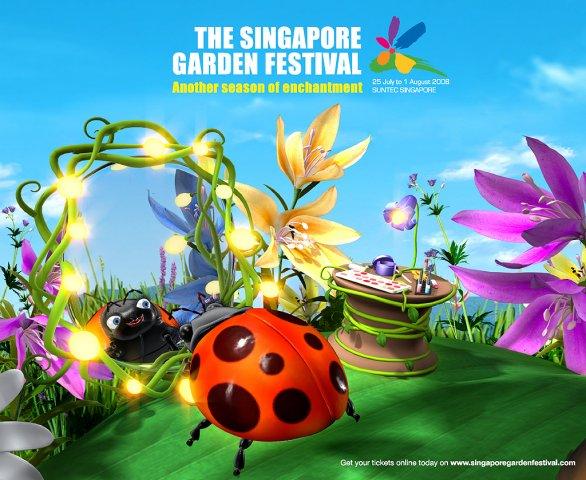 The only show in the world to gather the world's top award-winning garden and floral designers under one roof, Singapore Garden Festival 2010 will showcase the talents of the world's gardening luminaries. This "must-see" event in the international horticultural calendar will dazzle with its wide array of displays, events and activities. See U there !
Date: 15 to 22JULY2010
Time: Daily 10am to 10pm
http://www.singaporegardenfestival.com/index.php?option=com_content&view=article&id=1&Itemid=2
PocketBag @ Triumph sloggi 'Love World' event 2010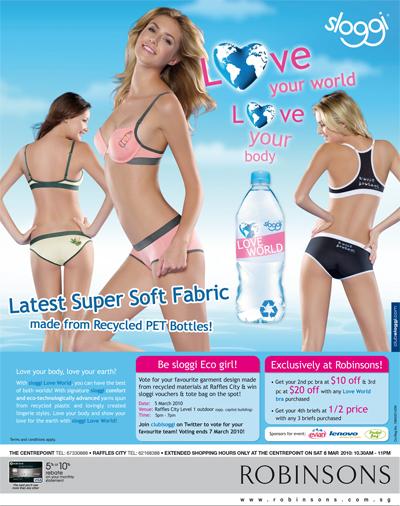 Proud sponsor n Participation @ Triumph New Sloggi Collection Launch featuring environmental friendly garments! Its indeed another noble design by Triumph. All PocketBag supporters are strongly encouraged to attend our earth partner's event. Vote your designs! Attractive prizes to be won. Join us in this meaningful day! We would love to see you there.
Venue: Raffles City Lvl 1 Outdoor (opp. Capitol Building)
Date : 5 March 2010
Time : 5pm - 7pm
http://www.sloggi.com/sg/
PocketBag @ Watson's Mega Sales 2010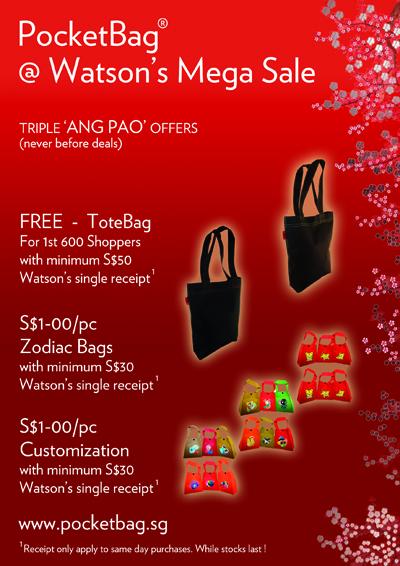 Its indeed a great opportunity partnering with Watson's for the 1st time. Come join us at this mega event and enjoy Triple 'Ang Pao' Offers. See the difference and while stocks last !
Venue: Singapore Expo, Hall 6B
Date: 26 Feb - 28 Feb 2010
Time: 10am - 10pm
Admission: Public - Free Admission
http://www.watsons.com.sg/websg/home.html
PocketBag @ GardenTECH 2009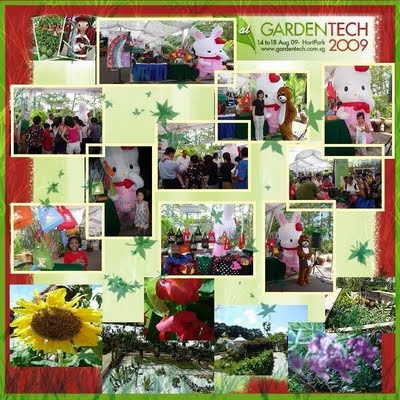 Exhibiting in HortPark was certainly an unforgettable experience, the flora and fauna, the stage games spice up the event atmosphere. PocketBag has received favourable feedback from loyal users, many had bought in 2007 came back for more.
Together with the beautiful flowers and plants, PocketBag Bloom and Shine. Cheers !
http://www.gardentech.com.sg/dnn453/default.aspx
Proud Sponsor for the NUS Law Orientation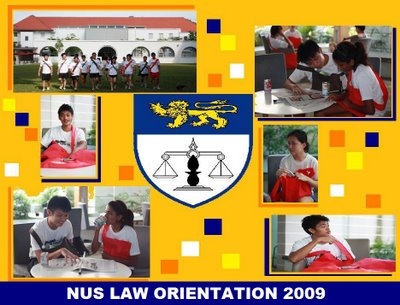 Honoured to partner the Singapore (NUS) Law Club- Organiser for the annual Freshman Orientation, to initiate freshmen into the closely-knit legal fraternity and to bond them with their future schoolmates and colleagues.
PocketBag are accredited by the NUS Law School. Hope the impressionable young freshmen find the uniquely designed PocketBag useful ! Cheers !
PocketBag @ Singapore Book Fair, 2009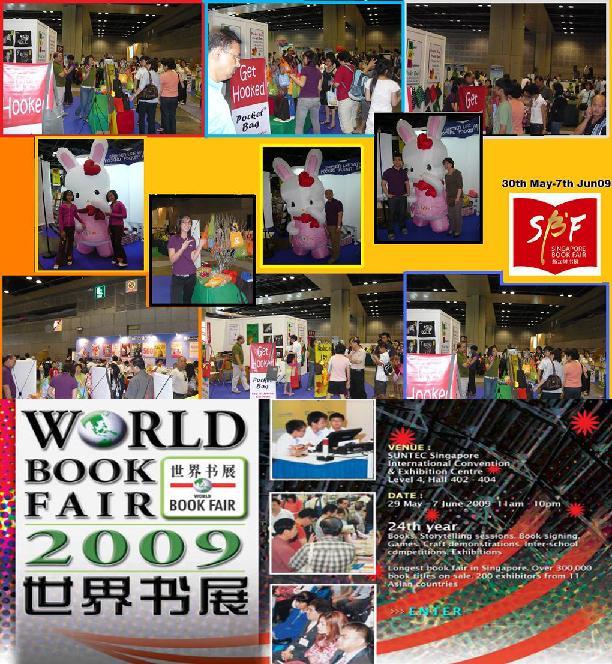 Book lovers bag up their purchases with sturdy PocketBag, happy fingers free from strain ! Our 8 footer Pockino mascot garnished the site and created a lively atmosphere for shoppers. On behalf of the rabbit star, we thank you for the warm big hugs and naive smiles. Also a proud sponsor for the treasure hunt games with unique Pockino green ambassadors badges.
Good Quality PocketBag is a promise we deliver, so GO with PocketBag !
http://www.bookfair.com.sg/
Proud Sponsor and Participation @ Malay Arts Festival (1st-3rd May 09)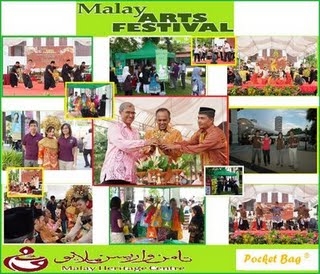 Harmonising Traditional & Contemporary Malay Arts. Come to Malay Heritage Centre from the 1 – 3 May '09 and spend your May Day weekend to a kaleidoscope of vibrant activities of the Malay Arts Festival '09! Paint a Bag and get it home FREE! Put on our Pockino Badge and stand a chance to win! See you there!
PocketBag @ Asia Food & Consumer Fair (19-22 March 09)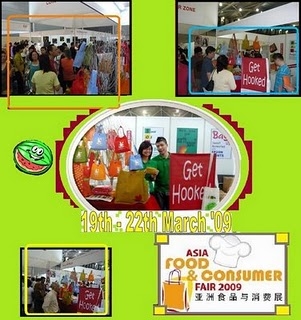 PocketBag was @ EXPO for Asia Food & Consumer Fair, in line with Adidas and Robinsons Sale. PocketBag make bagging all the good bargains easy! All in just one bag, save the frills and hassles. Walk the miles and still carry with a smile! Everyone else Got hooked with PocketBag. Try it !
PocketBag @ ARTy pARTy Clarke Quay, CDC Singapore ( 29 Nov 08 )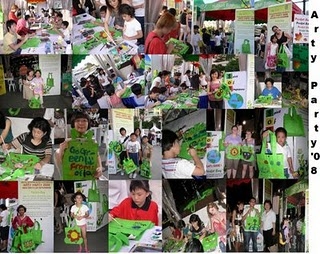 PocketBag supports the Singapore's Art Scene !
Make your way down on the 29th, for all the interesting events line-up.
Express the creative you on the bags and walk home with it FREE!
A day for the Walking Art !
ARTy pARTy 2008 ended with a BLAST !
Fun with paint on PocketBag has attracted a substantial number of artistic people!
Pocket Bag would like to thank to all who came!
Not forgetting the Organising Committee of Arty Party 2008.
Keep your ARTy hands moving to create!
PocketBag @ Yuhua NEA 3Rs Recycling Day ( 15 Nov 08 )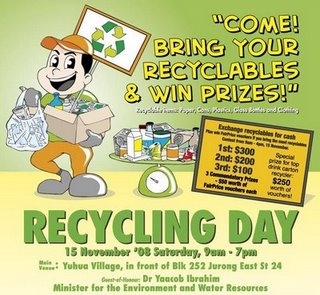 Recycling Day ended on a high note !
We want to thank all residents and corporate partners for the support.
PocketBag leads the way by ReDUCING through ReUSING !
Catch our new product range and customise them ! Remember to 'Bring your own PocketBag or BYOB'
A Saturday not to be missed.
Proud Sponsor for SMU's Anti-Butts Campaign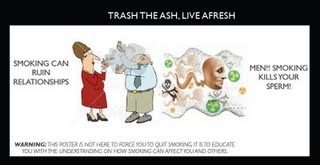 A group of social conscious SMU's students have come up with a new idea of how best to broadcast the anti-smoking message. An idea of Cigarretes for Bags project is born."Thrash the Ash, Live Afresh".

This project aims to reiterate the harmful consequences of smoking and hence, encourage more students to quit their smoking habit. It aims to target around 150-200 smokers students in the campus.

Pocket Bag is in support of SMU's Anti-Butts campaign. In view of the good cause of this project, we're sponsoring exclusive Pocket bags to supplement the effort passionate SMU students put in.

Pocket Bag wishes the "No Butts Campaign" a big success!